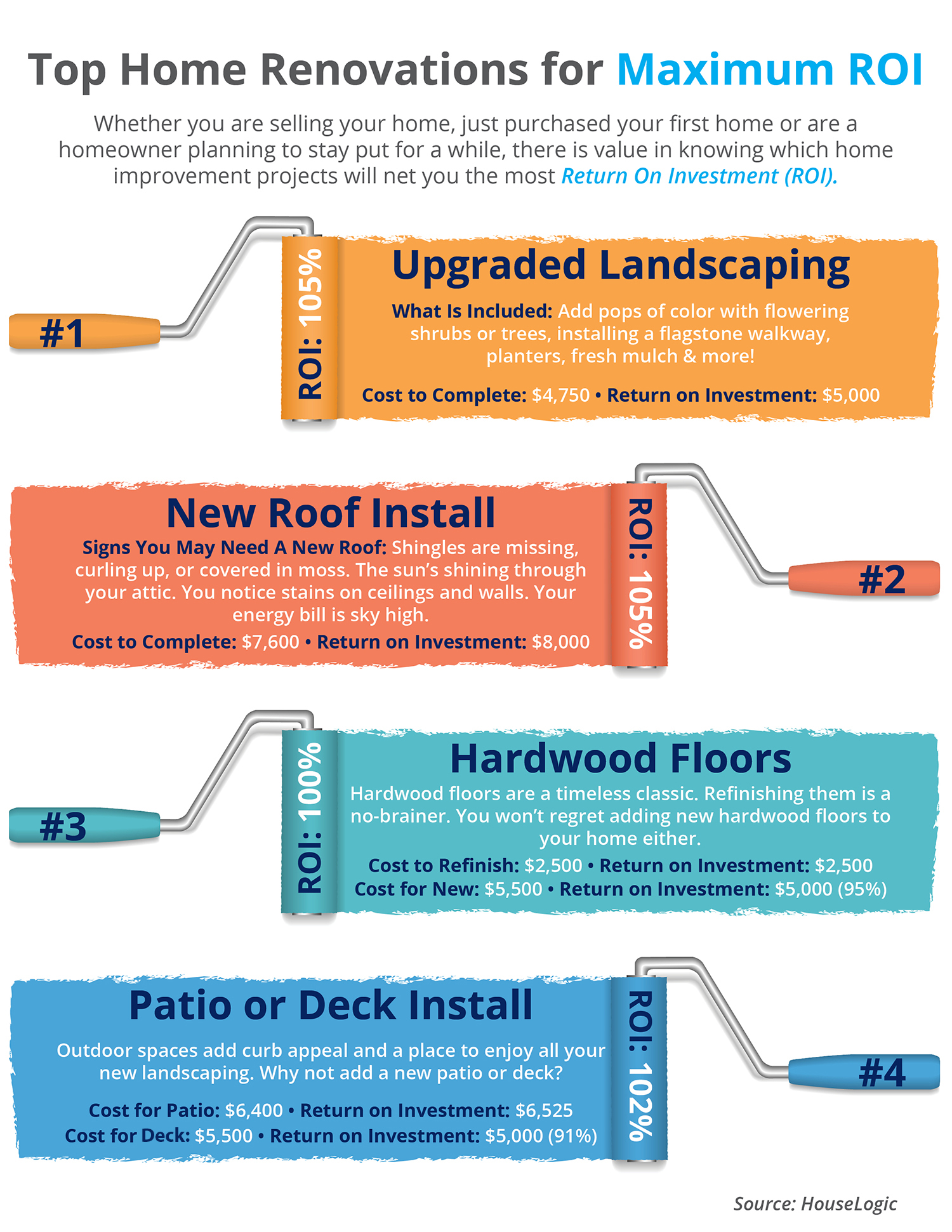 Some Highlights:
Whether you are selling your home, just purchased your first home, or are a homeowner planning to stay put for a while, there is value in knowing which home improvement projects will net you the most Return On Investment (ROI).
While big projects like adding a bathroom or a complete kitchen remodel are popular ways to increase a home's value, something as simple as updating landscaping and curb appeal can have a quick impact on a home's value.
For more information about top renovation projects that net you the most ROI, you can check out the complete list here.
Planning to sell your home, these items may increase your home's value and help it sell even faster. But first find out what your home is worth at http://bit.ly/WhatsMyHomeReallyWorth.
There are so many other small things that will help your home shine. Trust in me to help make a decision on what repairs you should address before putting your home on the market.